Excited to participate in Thessaloniki International Fair 2022, taking place in Thessaloniki International Exhibition and Congress Center, 10-18 September: Visit our booth and learn more on our project and the three innovative applications that will be launched on this basis:
VR Designer app, aiming to enhance the creative experience of fashion designers, through a Virtual Reality application for immersive garment design.
Dress Me Up, enabling a range of users like fashion consumers, models, influencers or fashion lovers in general to upload a short video including some simple movement or a photo, choose a garment they like from a variety of digital ones, and see how this garment fits on their body.
Magic Mirror, a mobile application providing an innovative way to virtually try on clothing without getting undressed or visiting a retail store.
Find us on booth 7, stand 19 and have the chance to be one of the first testers of VR Designer, as well as play and try out digital clothes checking out how they fit on you on real time, through eTRyOn's Snapchat Lenses and Magic Mirror app.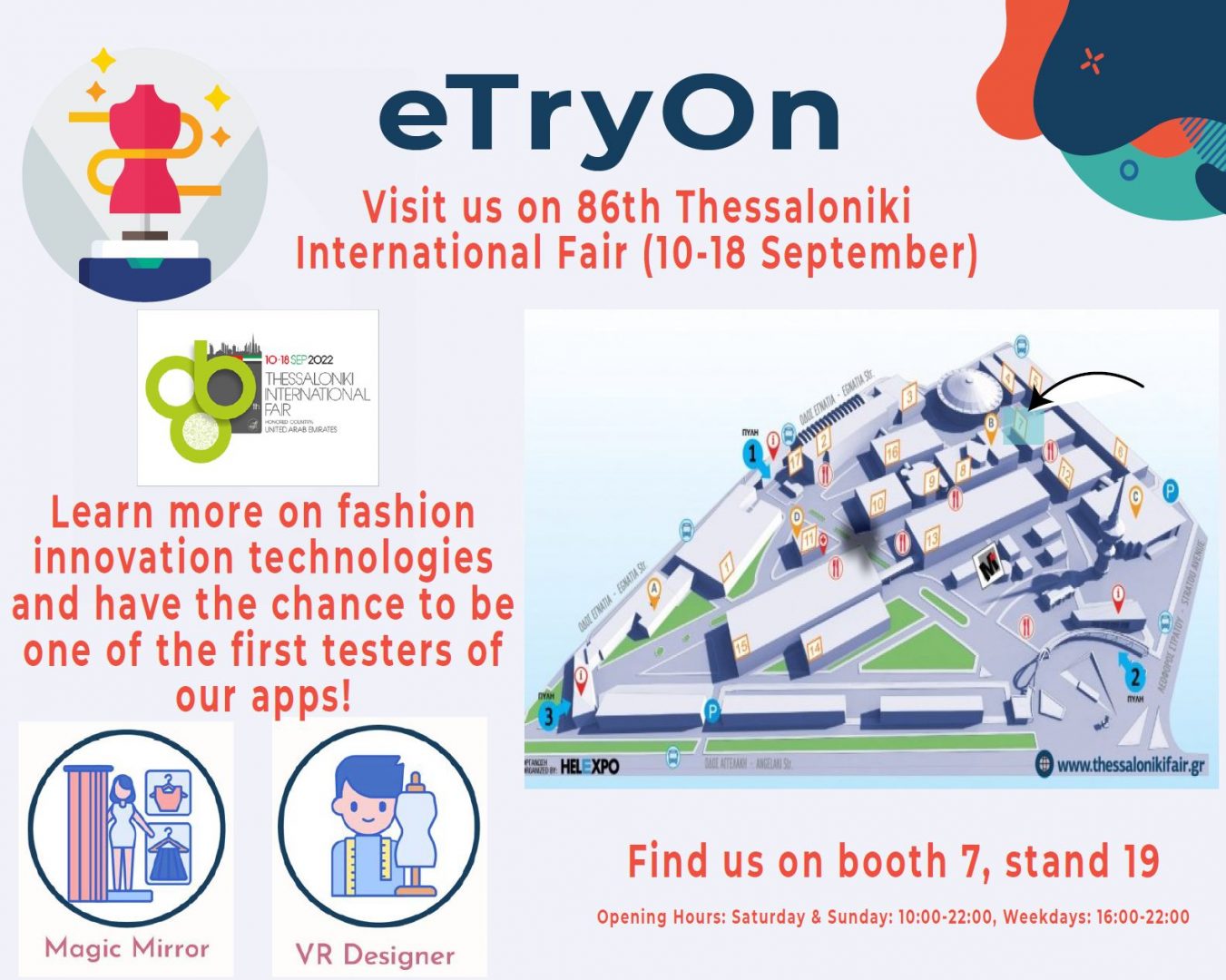 Opening Hours:
Saturday 10/09 and Sunday 11/09: 10:00 – 22:00
Weekdays: 16:00 – 22:00
Saturday 17/09 and Sunday 18/09: 10:00 – 22:00