Excited to participate in Researcher's Night 2022, taking place this Friday, September 30th in Thessaloniki Concert Hall (building Μ1).
Visit us and learn more on our project in a fun and engaging way: gain the chance to test first-hand VR Designer, as well as play and try out digital clothes checking out how they fit on you on real time, through eTRyOn's Snapchat Lenses and Magic Mirror app.
The European Researchers' Night is a Europe-wide public event, which displays the diversity of science and its impact on citizens' daily lives in fun, inspiring ways, attracting each year more than 1 million visitors in Europe and beyond.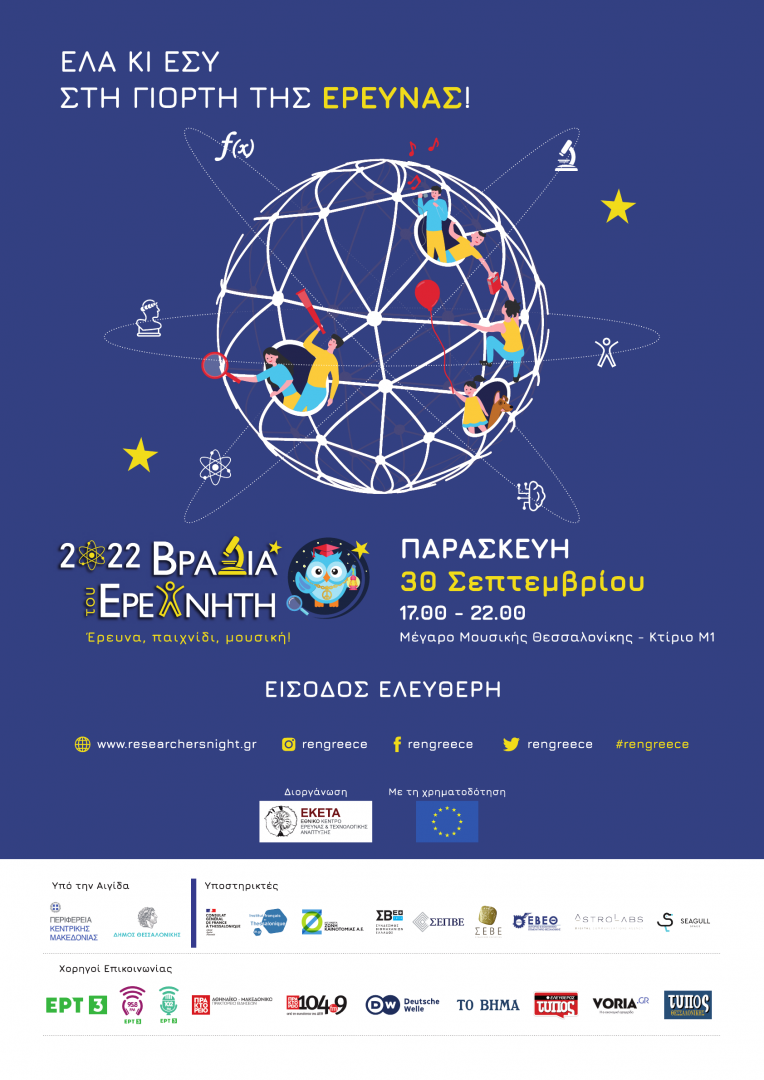 This year, the event will take place in 25 countries on Friday 30 September 2022. The European Researchers' Night aims to
bring research and researchers closer to the public
promote excellent research projects across Europe and beyond
increase the interest of young people in science and research careers
showcase the impact of researchers' work on people's daily lives
Opening Hours: 17:00 – 22:00
Thessaloniki Concert Hall (building Μ1)