Such a great pleasure to finally have our first physical meeting, after more than one year of development and various meetings that took place virtually due to COVID restrictions. eTryOn's team had the chance to meet and discuss on all current issues, future developments and upcoming use case demonstrations on the 7th plenary meeting that took place in Odlo's headquarters in Switzerland, on 9 and 10 of June, 2022. Team members who were not able to travel also joined the meeting virtually.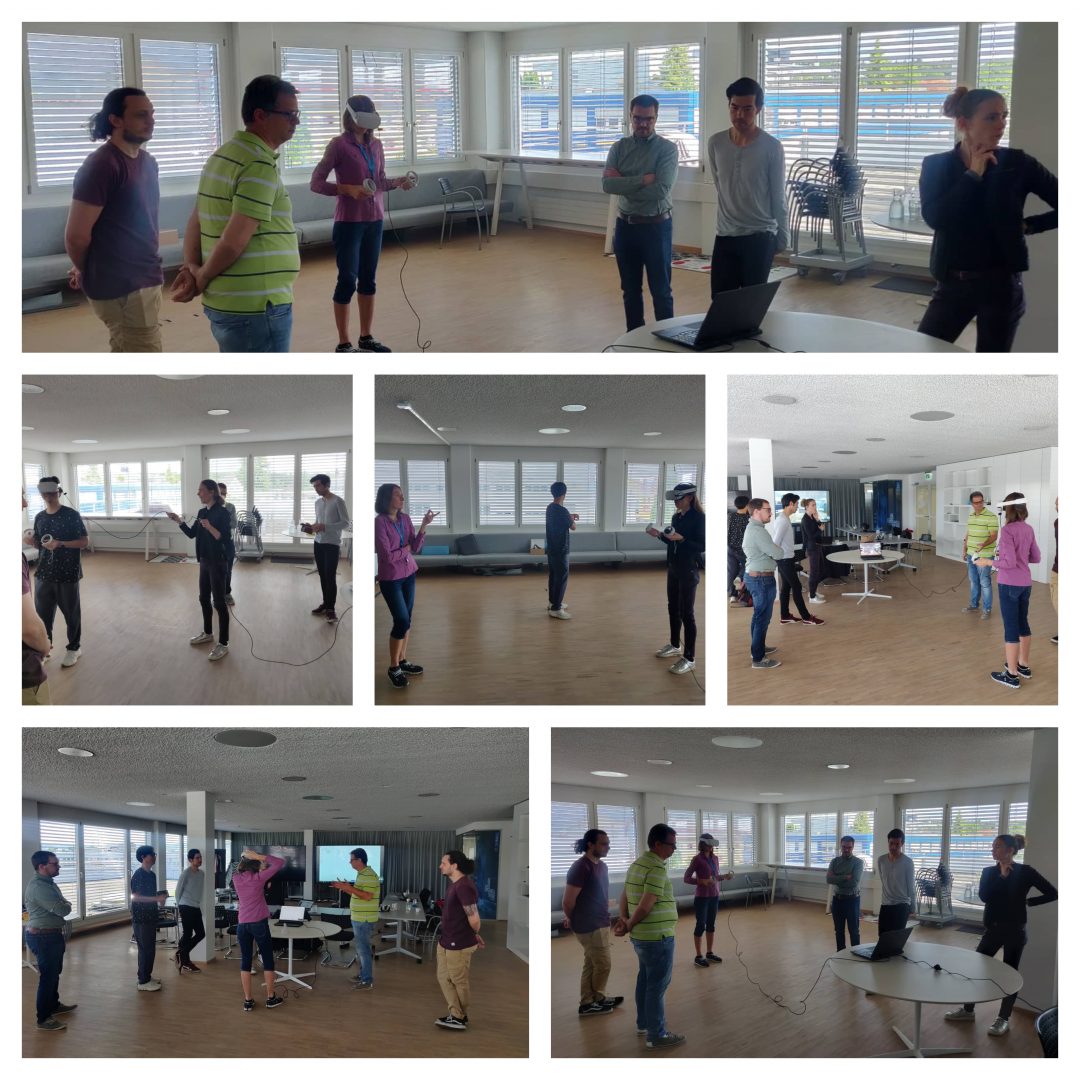 It was a great opportunity for members of the consortium to exchange news and updates on their working progress. Participants had the chance to test the demo of VR Designer, Magic Mirror and Dress Me Up and further discuss on possible improvements needed in their functionalities and interface. A detailed workplan of all the future activities was concluded, reviewing all necessary details for the upcoming use case demonstrations of eTryOn apps.
All working procedures and next actions to be made were been concluded by the participants, namely Centre for Research & Technology Hellas (CERTH), Quantacorp, Metail, We Are Unfolded and Odlo.
Stay tuned and keep up to date with all news and updates on eTryOn Project!