So glad to participate in Future of Retail 2022, an event which brings together leading minds from innovation technology to discuss the challenges and opportunities emerging in retail industry.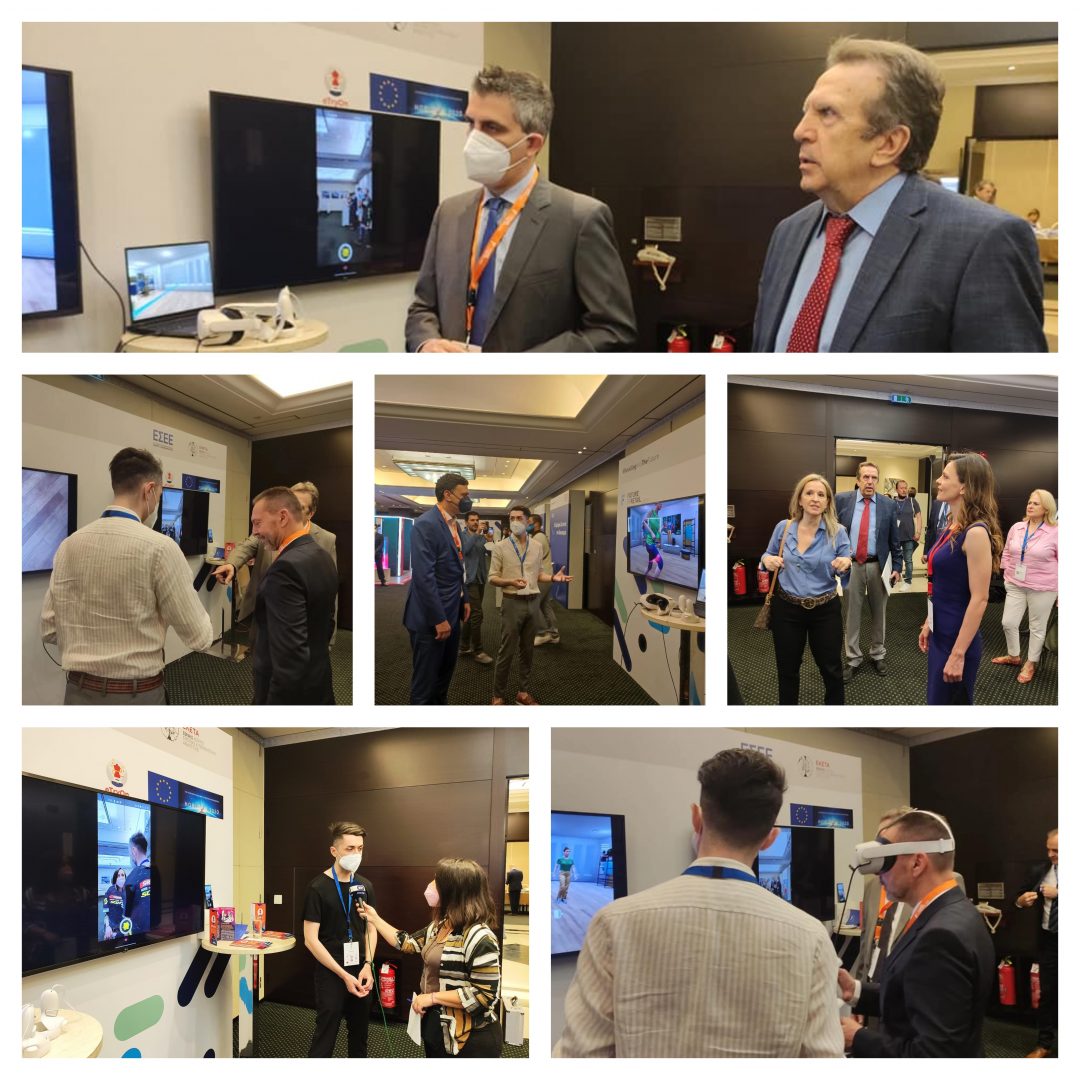 An amazing conference, with insightful panel discussions and talks took place on 27th & 29th of May in Athens, Greece. We were glad to connect with so many new faces and hear your thoughts on eTryOn Project: representatives of retail industry from various sectors were among the delegates visiting our booth and learning more on our project and the three innovative applications that will be launched: VR Designer, Magic Mirror and Dress Me Up.
An initial demo version of VR Designer was available for testing, while our visitors also had the chance to play and try out on real time digital clothes checking out how they fit on them, through eTRyOn's Snapchat Lenses.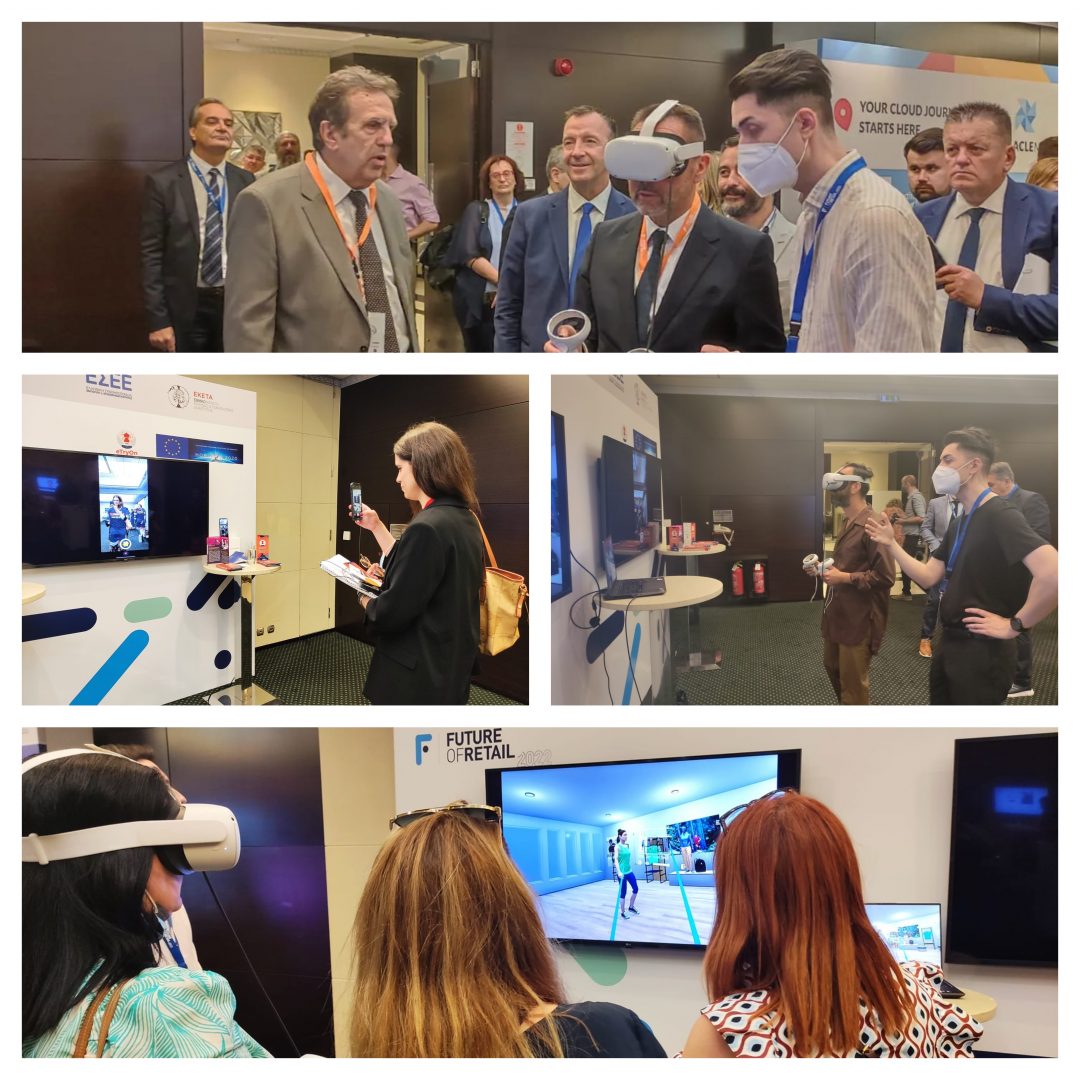 In addition, we were pleased to meet and present our work to various distinguished public figures who honored us with their presence:
Christos Dimas, Deputy Minister of Research and Technology
Κostas Bakogiannis, Mayor of Athens
Vassilis Kikilias, Minister of Tourism
Giannis Stournaras, Governor of Bank of Greece
Michalis Dritsas, Office Manager of the Deputy Minister of Development and Investment responsible for Research – Technology – Innovation, Head of "Elevate Greece" Team
Efi Achtsioglou, Member of Parliament, former Minister
George Patoulis, Attica Regional Governor
Alexis Tsipras, former Prime Minister of Greece, President of Syriza
Nikos Androulakis, President Pasok – Kinal
More exciting news to be coming soon – stay tuned with our news, activities and events!