Workshop Date
Monday 4 October 14:30-18:30 CEST
In conjunction with the IEEE International Symposium on Mixed and Augmented Reality (ISMAR) 2021
The workshop's papers will be published in ISMAR 2021 adjunct proceedings and IEEE Xplore.
Workshop programme
| Time (CEST) | Event | Speaker | Chair |
| --- | --- | --- | --- |
| 15:00 – 15:45 | The eTryOn project & an introduction to XR in Fashion | Jim Downing, Metail | Spiros Nikolopoulos |
| 15:45 – 16:30 | A VR Application for the Virtual Fitting of Fashion Garments on Avatars | Orestis Sarakatsanos | Jim Downing |
| 16:30 – 17:00 | Break | – | – |
| 17:00 – 17:30 | From 3D design to Lens Studio: Challenges in faithful garment representation | David Gavilan, Metail | Spiros Nikolopoulos |
| 17:30 – 18:30 | Keynote | Ryan Smith, Shopify | Elisavet Chatzilari |
Keynote Speaker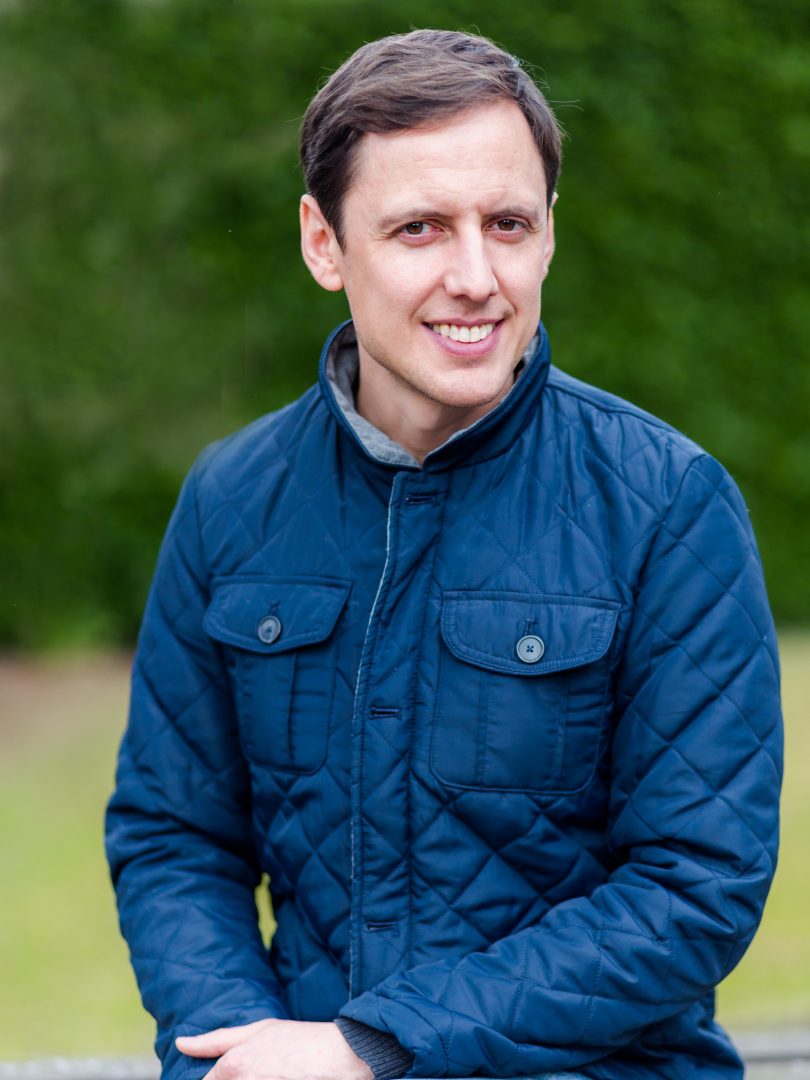 RYAN SMITH
PRODUCT LEAD – SHOPIFY
Ryan Smith is the Product Lead for the media team at Shopify where he advances image, video, and 3D/AR experiences for merchants and developers.
Previously, Ryan was founder and CEO of FTSY ("footsy"), a computer vision startup recognized by Farfetch's Dream Assembly and the LVMH Innovation Awards (2018).
Ryan has an MBA from the University of British Columbia, and a Physics degree from the University of Victoria, where he was the original author of the GEANT4-based detector simulation package for the linear collider project.
Important dates
Paper Submissions due: 18 June 2021
Notifications of acceptance: 26 July 2021
Camera ready papers: 19 August 2021
Workshop date: Monday 4 October 14:30-18:30 CEST
About XR4Fashion workshop
In an era of significant breakthroughs in the fields of Artificial Intelligence (AI), Computer Vision (CV) and interactive technologies (e.g. VR, AR, MR), several sectors of the industry have gained significant benefits by employing these technological achievements in new innovative products: from self-driving cars to cashier-less supermarkets and from VR-enabled flight simulators for training air-force personnel to the more mainstream VR-based gaming. The fashion industry has been one of the industries that have been slow in incorporating these technological advancements in their business operations, in order to enhance both the creative process of garment design, as well as the consumer interaction with fashion items. Indeed, the available interaction pathways have changed minimally over the past decades and mostly in the direction of extending to social media contexts (e.g. Instagram, Snapchat). However, recently, and particularly due to the pandemic crisis, many of the fashion related operations have changed from physical to digital. This transition of the current physical experiences to their digital twins has motivated a plethora of XR related applications, since XR comes to fill in the gap between the two experiences. This workshop is intended to harvest the full spectrum of novelties in the field of fashion experiences through the lenses of XR technology.
XR4Fashion invites research contributions that utilize AR/VR/MR technologies for the fashion industry, including but not limited to the following topics:
Cloth simulation algorithms.
Algorithms for soft/rigid body animations and interactions.
Automatic generation of colliders for fashion item-avatar simulations.
Body/face/body parts scanning algorithms and preparation for use in XR engines.
Fashion item preparation for use in XR engines (e.g. cloth skinning).
Photorealistic avatars generation.
Cloth fitting estimation and visualization algorithms.
Accurate material representations for fabrics, fittings and trims in different rendering contexts.
Automatic skinning algorithms.
XR applications for experiencing and manipulating fashion items.
Integration of existing methods, algorithms and technologies to produce innovative XR applications for the fashion industry.
Technology acceptance of XR solutions for the fashion industry by the consumers/fashion players.
User experience and usability studies for XR applications in the fashion industry.
Paper submission guidelines
Authors are invited to submit original contributions in English. All submissions will be peer reviewed by the technical program committee. The submission should be done via PCS. If you already have an account with that system, please use that account to submit your materials. Otherwise, create a new account. As part of the submission you will have to choose a topic area.
Please use the template and follow the submission guidelines specified for ISMAR conference papers.
Author guidelines
Research, review or position papers: 4-6 pages excluding references.
Demo / practical papers: 2-4 pages excluding references plus a video showcasing the demo.
Organizing committee
Elisavet Chatzilari – CERTH/ITI, Greece
Spiros Nikolopoulos – CERTH/ITI, Greece
Jim Downing – Metail Ltd, UK
Program committee
Dimitrios Ververidis – CERTH/ITI
Vagia Kaltsa – Move.ai
Axl François – QuantaCorp
Martina Pugliese – Mallzee
Eleftherios Anastasovitis – CERTH/ITI
Dongjoe Shin – Metail
David Gavilan – Metail
Georgios Giannakakis – University of Malta
Vittorio Bava – Mindesk
Contact
Elisavet Chatzilari – CERTH/ITI, Greece
Call for papers
Submission due extended: 30 June 2021!
18 June 2021