An interesting workshop was conducted on October 4, 2021, in conjunction with the IEEE International Symposium on Mixed and Augmented Reality (ISMAR) 2021:
XR4fashion workshop presented all new technology innovations that eTryOn currently develops:
Jim Downing (Metail) presented eTryOn project and its baseline concept and also provided an introduction to the innovative solutions that XR technologies can promote in Fashion Industry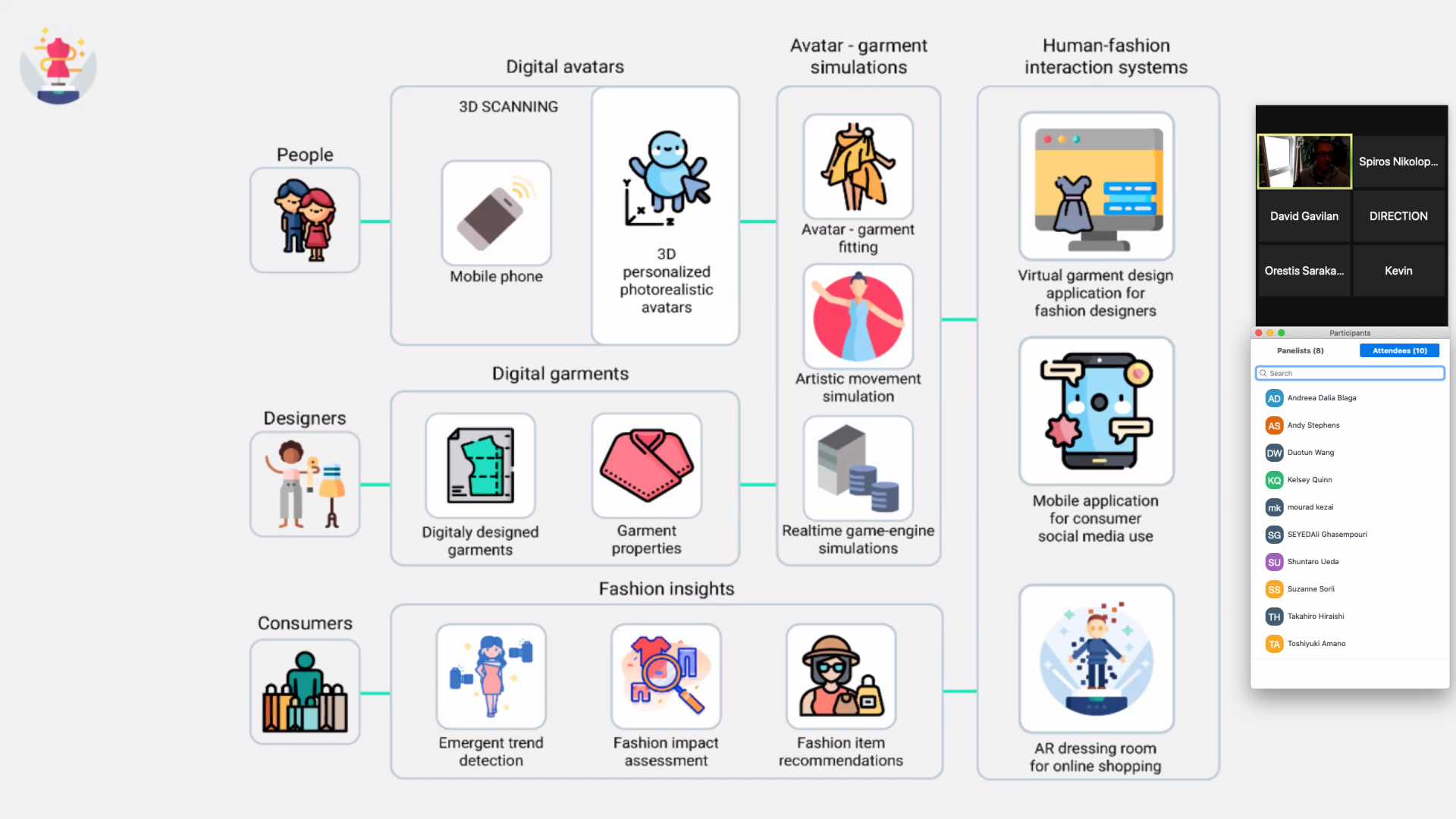 Orestis Sarakatsanos (CERTH) presented all newest developments on VR Application for the Virtual Fitting of Fashion Garments on Avatars – that are also applied in eTryon's Designer app.
Konstantinos Oikonomou (CERTH) presented all recent developments on Lens Studio and Snapchat filters that are developed in the context of eTryOn
David Gavilan (Metail) presented the process of restructuring current workflow of 3D design to Lens Studio an all the relevant challenges this evolves for faithful garment representation
Ryan Smith, product lead at Shopify, was among the speakers, sharing his insights on 3D/AR experiences for merchants and developers.
Spiros Nikolopoulos (CERTH) coordinated the overall discussion.
The workshop's papers will be published in ISMAR 2021 adjunct proceedings and IEEE Xplore.