It was a pleasure to participate in Researcher's Night 2022, on Friday September 30th in Thessaloniki Concert Hall.
Visitors of all ages had the chance to learn more on our project in a fun and engaging way: they could test first-hand VR Designer, as well as play and try out digital clothes checking out how they fit on them on real time, through eTRyOn's Snapchat Lenses and Magic Mirror app.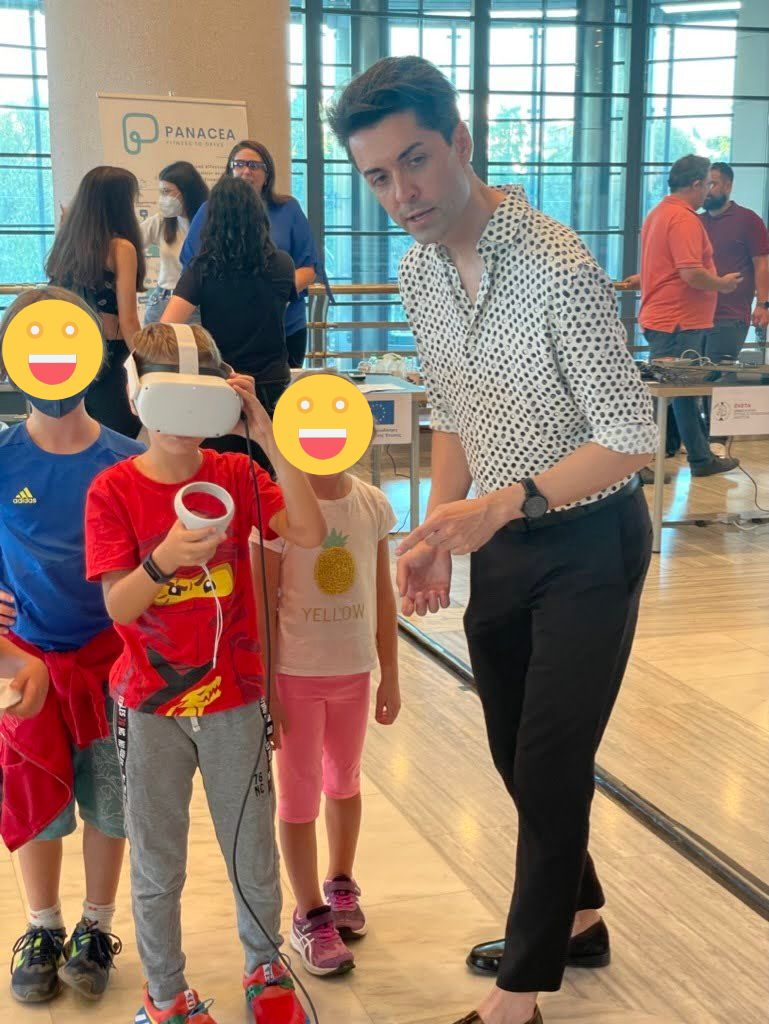 Children as always were among the toughest evaluators of all: no feature left without being explored by them, with VR Designer being particularly prefered, as they all enjoyed checking out clothes in a VR environment!
We were excited to bring our research work closer to the public audience, in a fun and playful way!